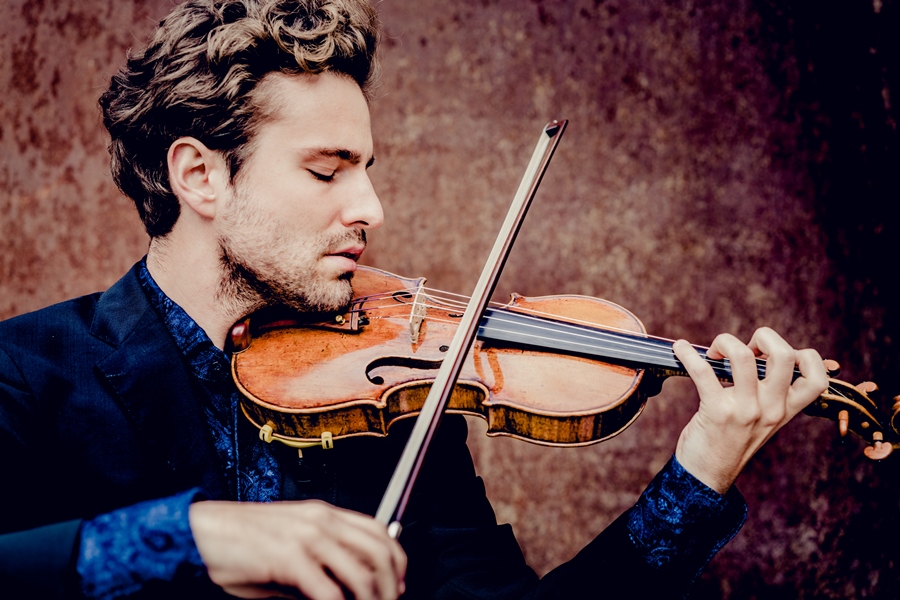 Benjamin Herzl
Austria
violin
Benjamin Herzl, born in Salzburg in 1994, comes from a family of musicians and is a third-generation violinist. He received his first lessons from his father, and then from 2005 he studied with Klara Flieder at the Mozarteum University of Salzburg. Currently he is completing his studies at the Vienna University of Music with Christian Altenburger.
Herzl has been strongly inspired by Christian Tetzlaff at the Kronberg Academy, by Pierre Amoyal, Pavel Gililov, Ivry Gitlis and Benjamin Schmid.
At age 13, he made his debut as a soloist performing with the Kurpfalz Chamber Orchestra at the International Mozart Festival in Mannheim.
In 2008, Benjamin Herzl won first place at the European Alfredo e Vanda Marcosig competition in Gorizia, Italy, going on to perform concerts in Venice, Udine and Ljubljana.
He has been invited to play at such renowned festivals as the Haniel Academy in Duisburg, Mecklenburg-Vorpommern Festival, LOISIARTE, Festival du Bruit qui Pense Louveciennes, European Weeks Festival in Passau, Diabelli Summer in Mattsee, Dialoge Salzburg, Festival du Château de Lourmarin and the Mozart Festival Havana.
His chamber music partners have included Christoph Croisé, Rafael Fingerlos, Clemens Hagen, Christopher Hinterhuber, Ingmar Lazar, Sascha El Mouissi, Beatrice Rana, Thomas Riebl and Thomas Zehetmair.
He has performed as a soloist in the Large Festival Hall in Salzburg, at the Dortmund Concert Hall, at the Lyceum Havana and at an open-air concert in the Rosengarten in Neuss, with the Salzburg Philharmonic Orchestra, the Iberacademy Medellin (Columbia), the Ingolstadt Georgian Chamber Orchestra, and the German Chamber Academy Neuss.
At the Salzburg Mozarteum Foundation, he gave a highly acclaimed debut performance together with pianist Ingmar Lazar in February 2017. During that same year, the young duo also took first prize at the Lausanne Music Academy.
In the 2019-2020 season, an extensive tour through Austria is scheduled, as well as a recital in the Vienna Musikverein. He will take part in further chamber music projects together with the pianist Imogen Cooper and as a trio with Beatrice Berrut and Julia Hagen. In 2020, his debut with the Brno Philharmonic Orchestra will follow in the Great Hall of the Wiener Konzerthaus.
Benjamin Herzl is a scholarship holder of the Dortmund Mozart Society, a prize-winner at the 2016 International Brahms Competition, as well as winner of the Mozart Prize sponsored by Vadim Repin.
For the 2019/20 anniversary season, he was invited by the Jeunesse Musicales to act in several concerts as "Featured Artist".