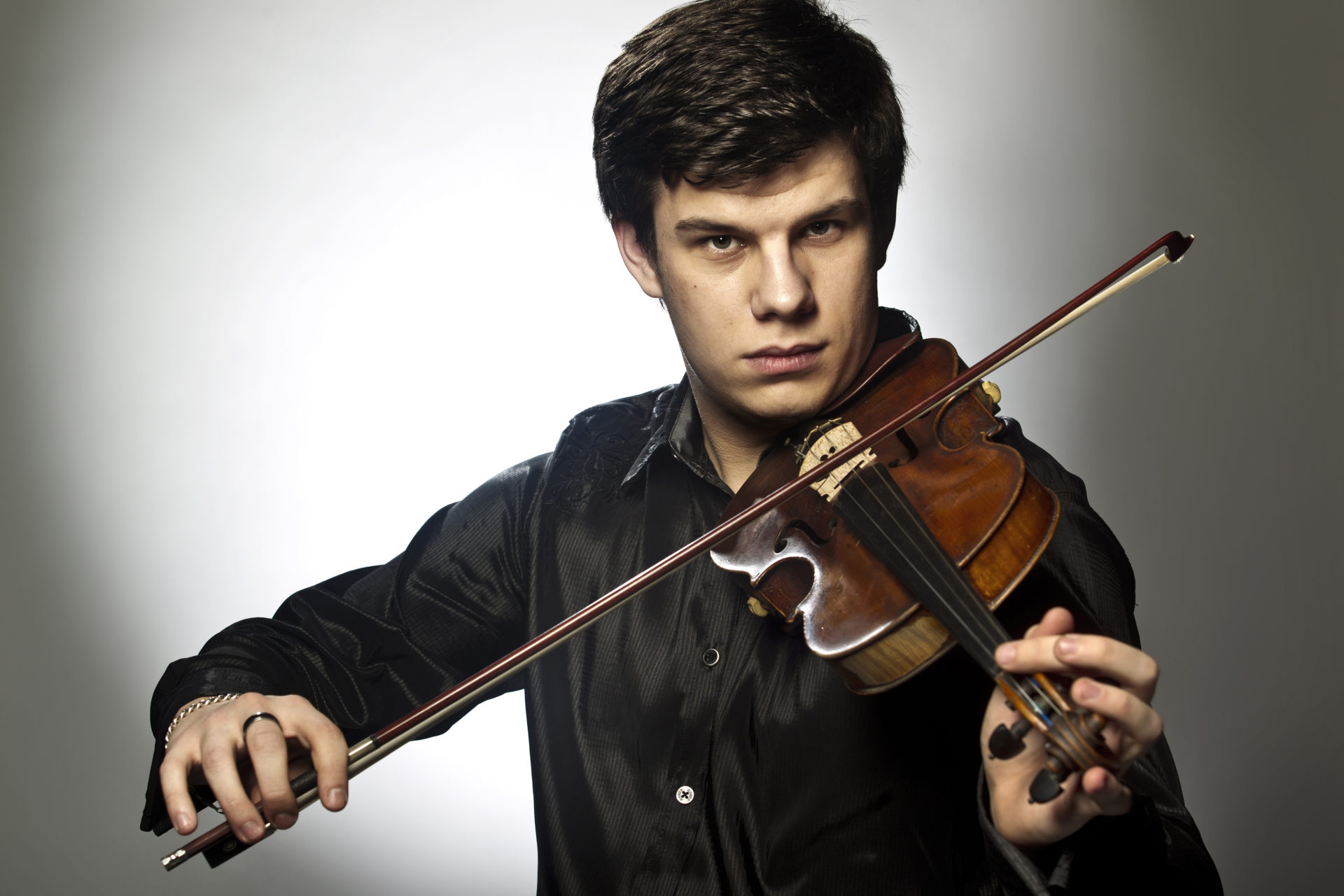 Jan Mráček
Czech Republic
violin
Czech violinist Jan Mráček began studying violin at the age of 5, most recently under the guidance of the former Vienna Symphony concert master Jan Pospíchal.
As a teenager he enjoyed his first successes, winning numerous competitions, participating in the master classes of Maestro Václav Hudeček – the beginning of a long and fruitful association. He was the youngest Laureate of the Prague Spring International Festival competition in 2010, and in 2011 was the youngest soloist in the history of the Czech Radio Symphony Orchestra. In 2014 he took first prize at Vienna's Fritz Kreisler International Violin Competition at the Vienna Konzerthaus. 
​Jan has performed as soloist with the Kuopio Symphony Orchestra and Romanian Radio Symphony, both under Sascha Goetzel, Lappeenranta City Orchestra (Finland), Czech National Symphony Orchestra, Prague Symphony Orchestra (FOK), Janáček Philharmonic Orchestra and almost all Czech regional orchestras. Jan Mráček had the honour of being invited by Maestro Jiří Bělohlávek to guest lead the Czech Philharmonic Orchestra in their three concert residency at Vienna's Musikverein, and the European Youth Orchestra under Gianandrea Noseda and Xian Zhang on their 2015 summer tour.
He is a member of the Lobkowicz Piano Trio, which took first prize and the audience prize at the International Johannes Brahms Competition in Pörtschach (Austria) in 2014. His acclaimed recording of the Dvořák violin concerto and other works by the Czech composer under James Judd with the Czech National Symphony was released on the Onyx label, and most recently he recorded works of Milan Mihajlovic with Howard Griffiths and the Brandenburg State Symphony for the CPO label.
He made his British debut with the Royal Philharmonic Orchestra and Martyn Brabbins in London and other cities, his American debuts with the St Louis Symphony under Han-Na Chang and the Florida Symphony with James Judd, debuts in Dubai with the Vienna Concert Verein and in China with the Slovenian Philharmonic, the Czech Philharmonic under Manuel López-Gómez, his Swiss debut with the Tchaikovsky concerto as an Orpheum Foundation soloist in Zurich's Tonhalle with the Tchaikovsky concerto and Tchaikovsky Symphony Orchestra under Vladimir Fedoseyev, his Korean debut with the Beethoven Violin Concerto and the Daejeon Philharmonic and performed the concerti of Shostakovich and Bruch with the Asian Youth Orchestra in Tokyo.
Jan is a concertmaster of the Czech Philharmonic Orchestra. He plays on an Enrico Rocca violin dated 1905, formerly owned by Oscar Shumsky, and generously loaned to him by Mr Peter Biddulph.