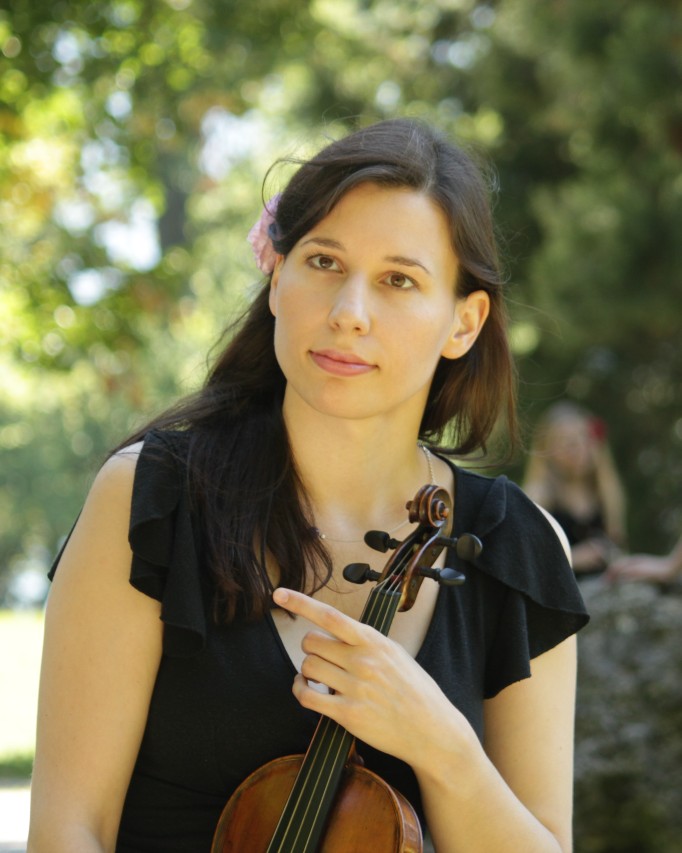 Magdalena Malá
Czech Republic
violin
Magdalena Malá studied violin at the Prague Conservatory with prof. D. Zárubová and historical music practice at the Týn School in Prague (Collegium Marianum) within the study program of the Faculty of Education, Charles University at MgA. L. Torgersen. She actively participated in many international master classes and seminars of early music with personalities dealing with the so-called historically informed interpretation. They were, for example, C. Mackintosch, K. Debretzeni, D. Deuter, L. Russel, A. Steck, S. Standage, R. Richter, M. Glodeanu, I. Korol.
She is mainly engaged in performing as a member and co-founder of the Ensemble Fiorello. Magdalena collaborates with leading baroque ensembles and orchestras such as Musica Florea, Capella Regia Prague, Collegium Marianum, Collegium 1704, Ensemble Inégal, Harmonia Delectabilis, Hipocondria ensemble, Musica Salutaris, Musica Figuralis.
Since 2010 she has been working as a soloist and concert master of Ensemble 18+. This chamber orchestra focuses mainly on the interpretation of compositions of Czech classicism.
She regularly performs as a chamber and solo player on many festival stages at home and abroad (Prague Spring, Smetana's Litomyšl, Český Krumlov International Music Festival, Olomouc Baroque Festival, St. Wenceslas Music Festival, Concentus Moraviae, Lípa Musica, Haydn Music Festival, Bachfest Leipzig, Händel-Festspiele Halle, Festival de Sablé). She participates in international early music projects, CD recording and records for radio and television.
She has been a lecturer at the International Summer School of Early Music in Valtice for several times, where she teaches baroque violin and viola.